Iphone 8 Plus spy app driving legislation (). to see certain information such as; Facebook, twitter, instagram, emails, whatsapp and other app related data.
Table of contents
The process involves a number of steps. The program will first establish a secure connection with the servers of Instagram. Next, it will extract the password of the account name from the Instagram of the database. Thereafter, the obtained data will be decrypted. Then, all traces will be deleted so that it cannot be traced back to the hacker. At the end of the process, Insta Hack will report that the account has been hacked. You'll be taken to another page and you'll get the download link for the password!
With these simple steps you will be able to successfully hack someone's Instagram password!
How To Stop Your iPhone From Listening To You (Just In Case It Is)
There can be different means of learning how to hack someone's Instagram without their password. Instaleak is a decent site you can visit if you want to learn how to hack someone's Instagram using just their user ID. So here are three different means of learning how to hack someone's Instagram. Follow through these with caution and do it for legit reasons.
Remember your state laws to avoid any legal repercussions. Even though all three options do seem simple and efficient, it is our personal recommendation that you use mSpy as it is a legit app meant for legal purposes, and it also gives you access to a lot more features like geo-tracking, which isn't possible with the other options.
Iphone 8 Plus ios spy app
However, if you want a quick solution online, then you can use InstaHack and Instaleak. Hope this was helpful and hope you will follow through these with necessary discretion. Happy hacking! Do leave your comments below and tell us what you think! Your feedback and questions are most appreciated! Recover lost or deleted contacts, messages, photos, notes, etc. Product-related questions? Toolkit Transferencia director Apps.
cellphone track program reviews Meizu Note 9.
PRE-INSTALLED IPHONES.
mobile phone tracking app ZTE Blade V10.
tool to locate mobile Xiaomi Mi 9T!
mobile tracking app Vivo Y91C!
Top Instagram Followers & Unfollowers Tracking Apps which are unsafe | Statusbrew.
Here's how to stop your iPhone from listening to you.
Proba gratis. Windows Mac.
They Just Want To Listen To You Through Your Device
Recommended android monitoring tool: Spyzie - the most trustworthy android monitoring solution. Part 1: How to hack Someone's Instagram on Android or iPhone There are really a lot of great spy apps for iPhone and Android with which you can hack someone's Instagram. If you go to Alphonso's website, it even has a template for mobile app developers to copy and paste into their app descriptions, explaining how apps integrated with Alphonso Automated Content Recognition "ACR" software can listen in on you.
For an app using Alphonso's software, it's important to note three things:. As seen in Step 3, malicious apps aren't the only ones who could be listening in. Apple claims its devices do not record audio while listening for Siri commands, but lying isn't out of the question for the tech giant.
2 thoughts on "Top 8 Best iPhone Spy Apps"
And it definitely does record audio after a keyword triggers Hey Siri , which quality control contractors can sift through. Even worse, there's potential that other apps on your iPhone, such as Facebook and Instagram , could have hundreds or thousands of hidden triggers , although what they are is anyone's guess. A conversation about wanting to purchase a new pair of glasses could activate the trigger. Once that happens, audio could be transferred in encrypted form, making it nearly impossible to track. Use the instructions above for getting your microphone in check. And to do the same with Camera permissions , an equally sensitive topic, to disable access to your rear and front-facing cameras.
This article was produced during Gadget Hacks' special coverage on smartphone privacy and security.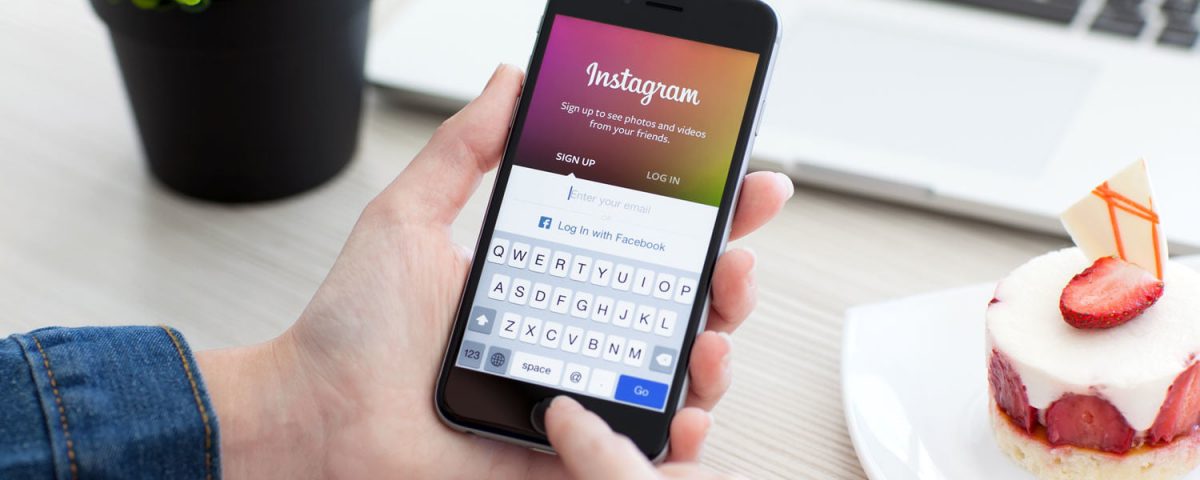 Check out the whole Privacy and Security series. Daily iPhone Hacks Direct to your inbox. It was created for a convenient service to track follows and followers for Instagram and analyze their pages. Sounds nice, nah! With this app, you can unfollow the users you are following. This app assures the users that it is very easy and quick to unfollow users. And it is free for you to use! With this application, you can see who stopped following you. Unfollowers app detects unfollowers on Instagram and shows you a list of users who not follows you back.
It states that it is a secure lite weight android application through which you can browse Instagram and also save photos and videos to your device. With this application, you can mass unfollow Instagram users. This app also helps you find Instagram unfollowers. Seems like they sit around to track who unfollowed you and notify you right away. It is a tool for follower analytics on Instagram.
Part 1. Top 10 Instagram Spy Apps for Parents?
Iphone 8 Plus ios spy app?
cell tracking program Axon 10 Pro.
How to turn off location tracking.
mobile phone tracking application reviews Galaxy Note.
mobile location on Galaxy S7.
Login • Instagram?
It provides the users with the features like Track gained and lost followers, Track the performance of your post, etc. With this application, you can find your Instagram Unfollowers, Ghost followers, Loyal followers. You can also track new followers, delete followers and just unfollow all non-followers on Instagram.
This application is last on the list. This app frames that you can find your Unfollowers, Ghost Followers for Instagram. It might be merely a trap in disguise, tracing all your details, just a webview identical to that of Instagram.
There are a surprising number of ways for your personal information to be stolen, accessed, or simply looked at by others. This is because of these review experiences that the apps provide, make phishing attacks are easier. If Google and Apple update their webview experience by exposing the URL of the website for in-app web view, it can help reduce the phishing attacks from such apps. We suggest you check under Authorized Apps for any application that you're currently using or connect to in future. You need to be aware and cautious, or else, the web can be a dark place for your privacy.
cellphone location software ZTE Blade?
21 Best fonespy images in | Parental control apps, Tack box, Instagram spy.
How to handle multiple accounts on Instagram? | Instant messaging, Instagram, Instagram accounts!
Top 8 Best iPhone Spy Apps?
10 Best Apps to Spy on iPhone (No Jailbreak & No App Installation);
Related: Here is your guide to Instagram Marketing. Disclaimer: The names of the applications included in this experiment are subject to change. We will happily remove the name of the apps from the list if any of these are legitimate. Statusbrew Insights Marketing. You can also read: How To Avoid Getting Blocked By Instagram Unfortunately for the victims, that information is then sent directly to the hackers who built the unfollowers or followers app.